Kanban Digest #4
Kanban Digest #4, c'est le meilleur du #kanban trouvé sur le web cette semaine :
 @stevenborg

« Even queues off the critical path, if they are delaying feedback, are very expensive. »

@DReinertsen

 #lean

 @Sprezzatura

OPTIMIZE team #kanban to how it produces value; don't STANDARDIZE it to way org THINKS value should be produced.

 @pawelbrodzinski

 Despite the fact that no explicit limits often means more wip in short endeavors it may be reasonable solution.

 @ojuncu

 Les value stream maps, ça ce dessine et se raconte. sinon ça donnes des « cartographies » que personne ne regarde.

 @sretiere

 Do not try convince a team of the importance of metrics, just talk about commitment.

Intéressant post sur la mise en place de Kanban dans une classe. Le travail se fait par groupe d'élèves. Une colonne dédiée à l'amélioration, suite au feedback du professeur, a été mise en place. C'est à lire sur le blog de

PedagogieAgile

.

Des échanges très intéressants dans le groupe

kanbandev

sur les différences

entre Kanban et Lean

. Quelques citations de David Anderson:

I have come to realize later that evolutionary capability is a core requirement in showing resilience in the face of complexity. So the Kanban Method is an approach to dealing with complex domain problems. It is a means to make an organization adaptive.[…] It turns managers into system thinkers and gets them to take responsibility and show accountability for the capability of the system (of knowledge workers) that they are leading.[…] With Kanban you do not define an end state – a future reality – you create a capability to evolve. Kanban is a journey. Lean is all about destinations.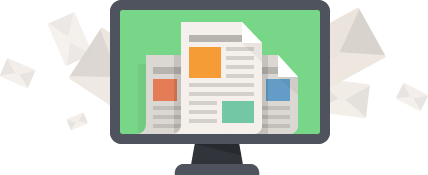 Restez informé
Actualité Agile - Kanban - Lean startup à ne pas rater, chaque semaine