Kanban Digest #3
Kanban Digest #3, c'est le meilleur du #Kanban trouvé sur le web cette semaine :
@wwiedenroth

#KANBAN allows you context specific optimization of processes w/ minimum resistance against these changes and a sustainable pace for people

@ourfounder

If you have a kanban and feel you have no strategy, you should re-evaluate your #kanban #agile#boardwalk

@ofinker

If you come back to the office on monday and don't understand what your #Kanban tells you, you might want to rethink your ways of working.

@ourfounder

Lean does not preclude having a strategy, planning, or estimating. It does change the way you do them significantly. #agile #pkflow #kanban

@ourfounder

If you have many teams &all have the same value stream, work item types, & policies-you are likely standardizing and not optimizing. #kanban

@cyetain

 PROTIP: In your value stream, when one team is being starved by an upstream teams output… use Cross Team Swarming to open flow back up.

@dumontis

The aim of #kanban is to make troubles come to the surface and link them to kaizen activity" Taichi Ohno,1984 #Lean

A lire le

retour de Guillaume EHRET

 sur la présentation au Cara Lyon d'Alexis Nicolas, l'auteur du livre 

Devenez hackteur

.Vous apprendrez pourquoi « utiliser Kanban pour pirater les habitudes de management »!

Alexis a notamment écrit le chapitre sur ce sujet dans mon livre Kanban pour l'IT.

Ca y est

Kanbanzine

est sorti, après son essai réussi lors de la conférence Lean Kanban France! Les preniers acheteurs ont reçu cette semaine leur plateau du premier jeu Kanban en Français (non IT):

Vivez la collaboration d'une équipe de journalistes !

Pour ma part, la première session Kanbanzine se fera avec AgileNantes prochainement.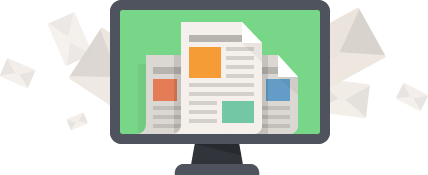 Restez informé
Actualité Agile - Kanban - Lean startup à ne pas rater, chaque semaine