Agile - Kanban - Scrum - Lean Startup
Le meilleur de l'agilité de la semaine
Agile Digest, c'est le meilleur de l'agilité, toute l'agilité, trouvé sur le web cette semaine.
A lire le Panorama des méthodes agiles par @EmilieEsposito avec une infographie qui marche bien.
Cette semaine avait lieu Agile2015, la conférence de l'Agile Alliance, pour ceux qui ne peuvent pas y participer comme moi, il nous reste les tweets :
Agile Digest – Scrum
Article intéressant sur Scrum, bien qu'il soit classique sur le fond, il est toujours bon de relire les fondamentaux : scrum without removing impediments isn't scrum
Scrum is a problem-finding tool, not a problem-solving tool
Et comment un Product Manager doit-il alimenter un backlog Produit ? par Sebastien Sacard à lire ici :
la vision permet de déduire les bénéfices utilisateurs,
les bénéfices permettent de déduire les caractéristiques,
les caractéristiques permettent de déduire les récits utilisateurs
Agile Digest – Kanban
A voir, le Top 5 des tableaux kanban innovants, il y en a pour tout le monde. Restez innovant et surtout faites le tableau qui marche pour vous.
In fact #kanban reveals bottlenecks dynamically and fosters a culture of flow#lean via @Na3mAkrm
à lire sur les échos, pour les entrepreneurs qui se demandent avec le Lean Startup, s'il est prudent de parler de leur idée tant que le produit n'est pas finalisé :
A l'ère numérique, la propriété intellectuelle perd de son sens. Comme le montrent plusieurs grands patrons du digital, l'avenir est désormais au partage de l'innovation. Ce n'est plus la protection mais l'amélioration permanente qui permet de maintenir son avance.
Et un classique du Lean Startup :
If You're Not Embarrassed By Your Startup, You Launched Too Late #mvp#leanstartup  via @onemonthedu
Pas sûr que ce soit toujours vrai, mais il est bon de le rappeler :
The mistake of most start-ups is to operate like an established business. Forget business plan, focus on the business model. #leanstartup via @Liza_Hussein
Ça par contre c'est vrai !
Don't kill your #startup with#growthhacking obsession at early stage.
Initial Traction > Product-Market Fit > Growth Hacking #leanstartup via @IFTTTMarketing
Et forcément, j'aime bien cette image :o)
@leanstartup#leanstartup is like sailing, & customers are wind Sometimes you need to change tack to fill your sails via @leanplc
Common Agile Practice Isn't for Startups

As a team frequently ask yourselves these questions:

Are we working together as a team collaboratively and effectively?
Are we making our ideas visible fast so we can learn fast, whether it's working software, or a simple paper prototype?
Are we learning directly from our real customers, the people that will buy and use our product?
Are we stopping frequently to take stock of what we've learned and to re-think our product idea, our plans, and the way we're working?
That's all folks !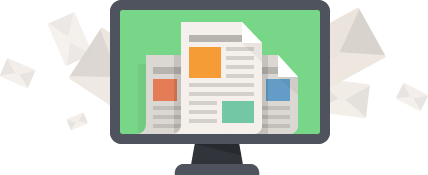 Restez informé
Actualité Agile - Kanban - Lean startup à ne pas rater, chaque semaine